DỊCH VỤ DIGITAL MARKETING
Tư Vấn Digital Marketing
Chúng tôi hỗ trợ cá nhân/ doanh nghiệp khảo sát & tư vấn hệ thống digital marketing tổng quát có thể áp dụng ngay.
Đào Tạo Theo Yêu Cầu
Áp dụng đào tạo nhanh 1-1 hoặc 1-N với 80% thời gian là thực hành giúp học viên có thể sử dụng thành thạo các Ad Net hiện tại.
DỊCH VỤ TẠI KỸ SƯ PHÚ
CPC Marketing
Triển khai loại hình quảng cáo trả phí dựa trên số lượt nhấp vào mẫu quảng cáo, hiện nay một số nền tảng triển khai tốt: zalo ads, google ads, facebook ads,…
SEM Marketing
Tiếp thị qua công cụ tìm kiếm (Search Enginer Marketing) sử dụng công cụ tìm kiếm như Google Search, Cốc Cốc Search để đưa website giới thiệu sản phẩm dịch vụ đến gần hơn người dùng.
Facebook Marketing
Sử dụng nền tảng facebook để đưa thương hiệu/ sản phẩm/ dịch dễ dàng hơn đến với người dùng bằng các hình thức miễn phí (fanpage/ profile/ groups/ location/…) hoặc facebook ads.
Web Marketing
Duis enim elit, porttitor id feugiat at, blandit at erat. Proin varius libero sit amet tortor volutpat diam laoreet.
SEO Marketing
Fusce sed magna eu ligula commodo hendrerit fringilla ac purus. Integer sagittis efficitur rhoncus justo.
Digital Training
Hiện tại kysuphu.com thực hiện training facebook ads, google ads, website,… cùng bộ công cụ liên quan.
Tư vấn Digital Marketing thuê ngoài là hướng đi được nhiều doanh nghiệp áp dụng trong thời gian gần đây bởi bối cảnh tất yếu của quá trình chuyển đổi công nghệ – số hóa doanh nghiệp & marketing. Tại Kỹ Sư Phú tôi tư vấn hỗ trợ doanh nghiệp SMEs sử dụng các kênh truyền thông hiện đại trên môi trường internet, được chắc lọc phù hợp với văn hóa & nền tảng mà người Việt đang sử dụng, giúp doanh nghiệp có thể tối ưu hóa chi phí vận hành nói chunng & chi phí marketing nói riêng ở định mức thất nhất.
Thông thường các chủ doanh nghiệp – cơ sở sản xuất thường không mấy quan tâm
In a village of La Mancha, the name of which I have no desire to call to mind, there lived not long since one of those gentlemen that keep a lance in the lance-rack, an old buckler, a lean hack, and a greyhound for coursing. An olla of rather more beef than mutton, a salad on most nights, scraps on Saturdays, lentils on Fridays, and a pigeon or so extra on Sundays, made away with three-quarters of his income.

Fridays
1. Which treats of the first sally the ingenious Don Quixote made from home
These preliminaries settled, he did not care to put off any longer the execution of his design, urged on to it by the thought of all the world was losing by his delay, seeing what wrongs he intended to right, grievances to redress, injustices to repair, abuses to remove, and duties to discharge.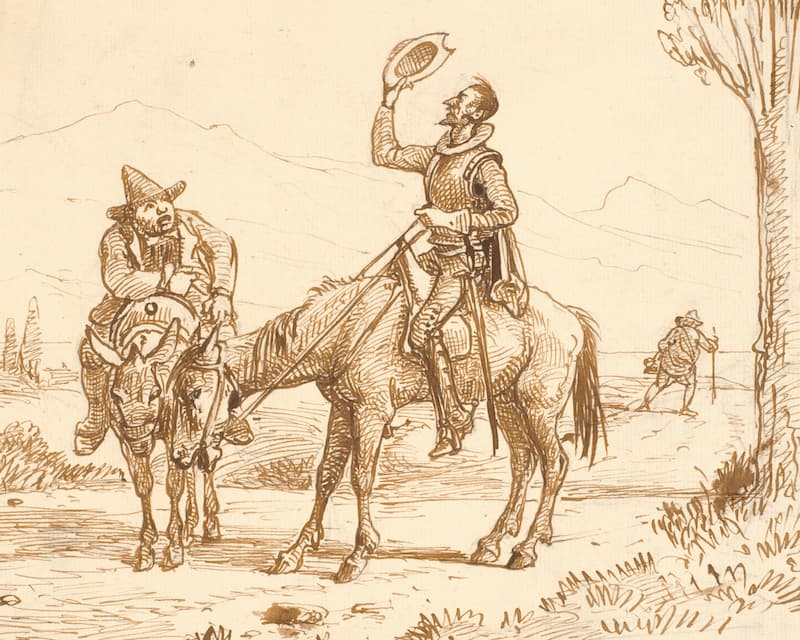 You must know, then, that the above-named gentleman whenever he was at leisure (which was mostly all the year round) gave himself up to reading books of chivalry with such ardour and avidity that he almost entirely neglected the pursuit of his field-sports, and even the management of his property; and to such a pitch did his eagerness and infatuation go that he sold many an acre of tillageland to buy books of chivalry to read, and brought home as many of them as he could get.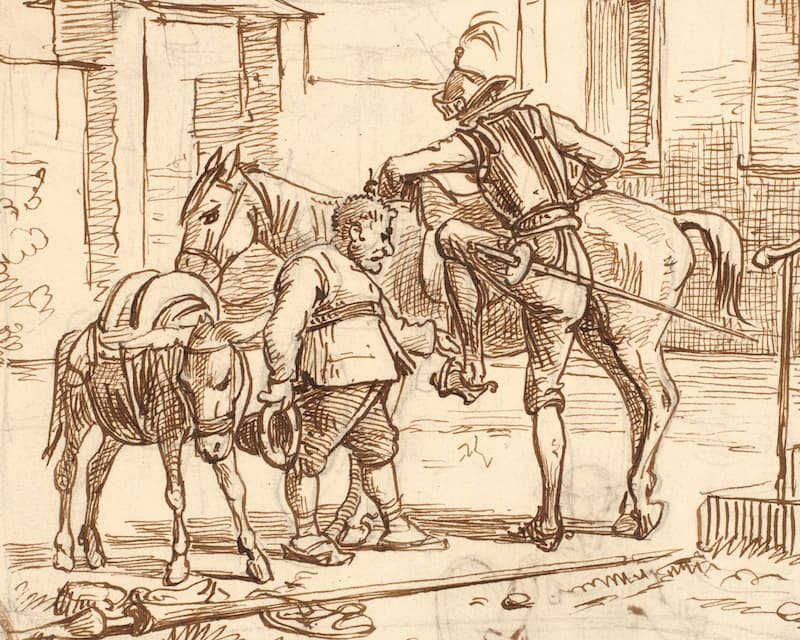 But of all there were none he liked so well as those of the famous Feliciano de Silva's composition, for their lucidity of style and complicated conceits were as pearls in his sight, particularly when in his reading he came upon courtships and cartels, where he often found passages like "the reason of the unreason with which my reason is afflicted so weakens my reason that with reason I murmur at your beauty;" or again, "the high heavens render you deserving of the desert your greatness deserves."